"Reading is a conversation. All books talk. But a good book listens as well."
– Mark Haddon
Why Stories
Our coaching services and healing retreats utilize a unique, literature based, therapeutic method. This method is based on External Experiential Processing (EEP), an entirely new therapeutic model developed by Seth Atwater over nearly two decades of coaching, therapy, study and practice. The basic tools of this model, the Five Levels of Consciousness and the Change Wheel, will be taught during coaching sessions and retreats to create a mental foundation for the healing work.
Because we as human beings process our life experience in story form, well-told stories allow us to externalize our own experiences, process the trauma, and heal more completely than other therapy methods. Most therapy works to move victims from crisis to survival mode. Our goal is to move participants from survival to healing, so that they move from living with the trauma to leaving the trauma behind.
Understanding the Five Levels of Consciousness allows us to incorporate elements from various coaching and therapy models. Beginning with narrative and experiential, we utilize models to target each level of consciousness. Behavioral, cognitive, emotion-focused, solution-focused, dialectical, and analytic models all play their parts. Our model integrates all the best and most helpful elements of most of the current major models in a synergistic way, recognizing the correct time and level to apply each model.
What is External Experiential Processing (EEP)?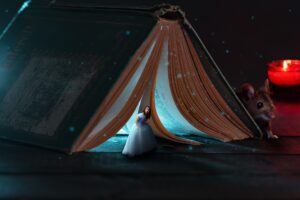 EEP combines elements of Narrative therapy with Experiential therapy, Cognitive/Behavioral therapy, Emotion Focused therapy, Solution Focused therapy, Dialectical Behavioral therapy, and Analytical Therapy in a new, synergistic way. By learning to access our consciousness at five different depth levels,  we learn why we do what we do, think what we think, feel what we feel, and how to change at every level. This is accomplished through an external experience, which helps us learn to identify and modify our own consciousness by first practicing externally through a character and story in an emotionally protected environment. Using high quality literature to facilitate self-directed positive change is a key component of the External Experiential Processing method.
Our Purpose
We want to help you to identify the changes you want to make and give you the knowledge and tools to understand yourself and the change you are making. We want to give you the action tools that will enable you to make those changes. We want to help you create those changes in the most economical, efficient, and lasting way possible.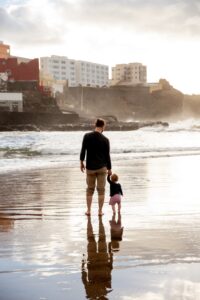 We are making our tools and help accessible to people of all socio-economic backgrounds. There are a number of ways to offer our services at different levels of membership. Some people may only need the website to help direct their change and to gain the knowledge they need through online self-directed courses while others may need the help of our coaches to guide them through their desired changes. Whatever your need may be, we hope to make our tools accessible to you.
Developments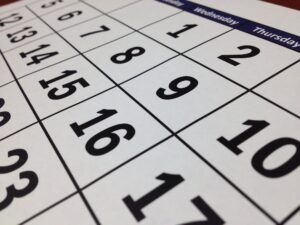 At this time we offer life coaching through individual, couple or group models. We also offer live webinars for anybody and live in-person seminars for local Southwest Missouri residents.
We are developing our online classes that we hope to be offering by the end of the year 2022. We are developing a series of assessments and psychological tests that we hope to have available at the same time. These assessments are a combination of clinical tests that will aid you in identifying the changes that will best fit you, and pop psychology tests for your entertainment.
We are in the process of developing several series of meditations for you to use in creating a sense of peace and calm in your life. The first two series of meditations are the transformational meditations and world travel meditations. The transformational meditations were developed by Seth Atwater for several Autistic clients who were struggling using traditional meditations and needed something that would hold their attention throughout a 5 minute meditative period.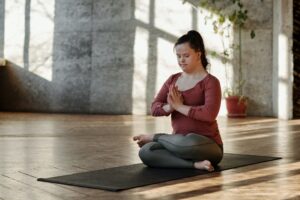 To accommodate these children, Seth created a meditation that took the children through a transformation from person to animal, allowing them to spend three to four minutes as an animal and then transform back into themselves. The meditation was so successful that several teachers asked for more of these meditations to use for their students in class. Since then Seth and his daughter Genevieve have been working together to develop other transformational meditations. The world travel meditations were initially developed as Seth worked with refugees who were homesick. He developed his world travel meditations by talking with these clients and learning what they missed about their country. He worked this into a five minute meditative period allowing the client to spend that time in their homeland. Once again, people loved these meditations so much that they were requested by others who wanted to experience other geographical and cultural ideas. Now Seth and Genevieve are working to develop a series of world travel meditations.
We want to develop a series of computer games that would be available to assist in internalizing the knowledge and action tools we teach in our classes. These games would be available with the courses as they are developed, once we raise the necessary funding. We are very excited about this support to our tools and the entertainment it will offer while you are creating the positive, self-directed change in your life. Also, we hope to develop musical tracks to aid in your learning and help to motivate you in the change process. These tools are dependent on the funding, but we hope to have these tools available sometime between the end of 2022 and 2023.
Seth Atwater
Founder & CEO of Atwater Healing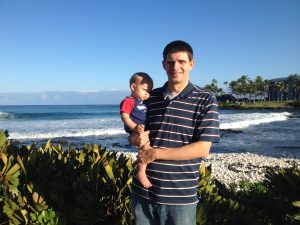 Seth developed External Experiential Processing (EEP) using media to help people process through trauma. He has used EEP to help hundreds of people: women with the aftermath of abuse and rape; couples in crisis to obtain happy and cohesive marriages; men with the effects of pornography and addiction.
Seth has been happily married to his wife Jessica for over 20 years. They have 8 kids ages 7 to 21. They've lived all over the country. They married in Monett, Missouri while Seth worked in a playground factory. Shortly after, he joined the US Navy where he learned Arabic. He served in Monterrey, CA, San Angelo, TX, and Augusta, GA. While in Georgia, Seth translated Arabic into English in support of the War on Terror. After 6 years in the Navy, his family moved back to Missouri. While finishing his bachelor's degree, he worked several odd jobs. Seth and his family moved from Missouri to Omaha, NE where Seth worked as a Risk Manager for a large construction company. They moved back to Missouri so Seth could work toward his doctorate degree. While in school, Seth realized he enjoyed family system theories.
Seth Atwater graduated with a Master of Arts degree in Marriage and Family Therapy at Forest Institute of Professional psychology, and completed all the course work for a Doctorate degree in Clinical Psychology. In his studies, he received training in Cognitive and Objective Psychological Assessments, Substance Abuse Treatment and Recovery, and Career Counseling.
Seth has been working with survivors of sexual abuse and domestic violence since his early rotations in graduate school and finds joy in helping them find peace and calm in their lives. He's also worked with couples whose relationships are at risk since his first rotations in graduate school and has enjoyed helping couples rediscover the passion in their relationships.
HYRAM MAXWELL
Office & Production Manager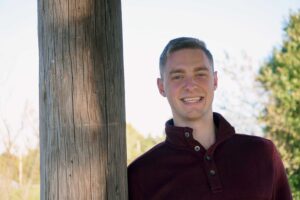 Hyram began working for Atwater Healing in September 2021. He's known Seth Atwater since 2014 and was one of Seth's clients for a time. Hyram enjoys being with and getting to know people. He especially enjoys being able to make life easier for others. That's his goal as a manager for Atwater Healing; to make things run more smoothly for Seth and the other coaches so that they can focus more on helping people while he takes care of behind the scenes work.Hyram Is currently studying Applied Business Management at BYU Idaho online. He was homeschooled, but while in high school, he achieved Eagle Scout with the Boy Scouts of America. After graduating, he served a two-year mission in Buenos Aires, Argentina for the Church of Jesus Christ of Latter-Day Saints.Hyram's favorite hobby outside of work is music. He plays the guitar and loves to sing.

SARA LASITER
Associate Coach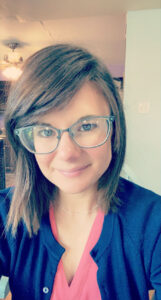 My name is Sara Lasiter. I received my bachelor's degree from BYU Idaho in Marriage and Family Counseling in 2021. I went back to school just before I had my fifth child, and I decided to pursue this degree because I wanted to learn how to improve my own family relations. As I studied, I realized that I love teaching and I wanted to help others learn the things that were blessing my family. I came to work with Seth for my internship in 2021, and as I learned the Awareness Tools, I saw how much they were helping me understand the things my classes were trying to teach me. I want to help others understand how being aware and intentional can help them make big changes in their lives. I have loved working in both a group setting, as well as with clients one-on-one.
My husband and I have six children, and my desire to be a better wife and mother has motivated me to continue my education. It has been very fulfilling to be able to see the improvements that have come to my own family through my work with Seth. We love spending time together as a family, especially going camping, playing video games, and playing board games together. Our whole family loves to read and working with Seth has helped me see how literature can be used to teach people how to overcome the trials they experience. I'm excited to continue working for Atwater Healing because of the opportunities I will have to serve and teach others.