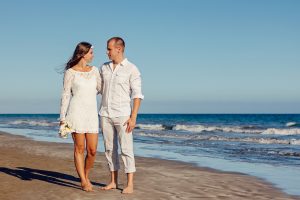 ---
Our Program
Our goal is to help you uncover your true potential and lead a life that is worth celebrating. Helping you make radical improvements in your life is our focus. We provide support and guidance for transforming the issues that stand in the way of you achieving your goals. Whether you want life coaching help achieving a specific outcome or wish to enhance all areas of your life, we can help you get there faster.
If you're committed to creating a more fulfilling and meaningful life and relationship, we look forward to working with you. Contact us today for a FREE CONSULTATION and start your journey toward achieving your dreams and living a life you love!
"In the end, we'll all become stories." Margaret Atwood
Whether through Life Coaching, Retreats, courses, webinars, workshops, or other form we can help you to direct and write your own story. Recovery through self directed positive change and with the aid of Jesus Christ can ensure that your story is one of hope and you can be the heroic protagonist. Allow us to take a journey with you and to assist you in making your own self directed positive change ensuring a mighty change of heart and a story of hard work and overcoming obstacles in your way to recovery and heroism.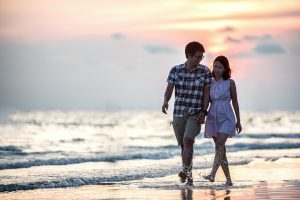 Our Goal                         We want to help you to identify the changes you want to make and give you the knowledge tools to understand yourself and the change you are making. We want to continue by giving you the action tools that will enable you to make those changes. We want to help you create those changes in the most economical and efficient way possible to you.
We hope to make our tools and help accessible to all people of all socio-economic backgrounds and as such we are creating a number of ways to offer our services at different levels of membership. Some people may only need the website to help direct their change and to gain the knowledge they need through our online self directed courses while others may need the help of our coaches to guide them through their desired changes. Whatever your need may be we hope to make it accessible to you.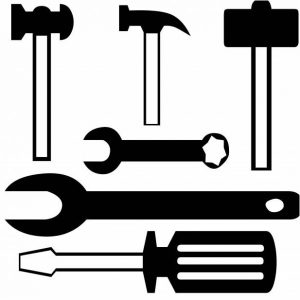 What We Offer
At this time we offer life coaching through individual, couple or group models. Seth Atwater, MAMFT is our current life coach who will be working with you. We also offer live seminars through webinar to anybody and for the local Southwest Missouri residents live in-person seminars.
We are working on developing our online classes that we hope to be offering by the end of the year 2020. We are currently developing a series of assessments and psychological tests that we hope to have available to you at the end of the year 2020. These assessments are a combination of clinical tests that will aid you in identifying the changes that will best aid you, and pop psychology tests for your entertainment.
We are also in the process of developing several series of meditations for you to use in creating a sense of peace and calm in your life. The first two series of meditations we hope to release for your benefit are our transformational meditations and our world travel meditations. The transformational meditations were developed by Seth Atwater for several Autistic clients who were struggling using the traditional meditations and needed something that would hold their attention throughout the 5 minute meditative period. To accommodate these children, Seth Atwater, created a meditation that took the children through a transformation from person to animal allowing them to spend 3 to 4 minutes as an animal and then transforming back into themselves. The meditation was so successful that several teachers asked for more of these meditations that they used for their students in class. Since then Seth Atwater and his daughter Genevieve Atwater have been working together to develop other transformational meditations. The world travel meditations were initially developed as Seth Atwater worked with refugees who were home sick and missing their own homeland. Seth Atwater developed his world travel meditations and he talked with these clients, learning about what they missed about their homeland, and working it into a 5 minute meditative period allowing the client to spend that 5 minutes in their own land. Once again people loved them so much that they were requested by others who wanted to experience other geographical and cultural ideas. Now Seth Atwater with his daughter Genevieve Atwater are working to develop a series of world travel meditations.
We would like to develop a series of computer games that would be available to you to assist you in internalizing the knowledge and action tools we are teaching in our classes. These games would be available along with the courses as they are developed if we can come up with the necessary funding. We are very excited about this support to our tools and the entertainment it will offer you while you are creating the positive self-directed change in your own life. Also, we hope to develop musical tracks that will aid in your learning and help to motivate you in the change process. These tools are dependent on the funding but we hope to gain the needed funding and to have these tools available sometime between the end of 2020 and mid 2021.
Who Will Benefit
Just about anybody could benefit from working with Atwater Healing. Seth Atwater has worked with a wide range of clients throughout more than a decade as a Marriage and Family Therapist and as a coach. Seth has helped many clients work through serious mental health issues. He has worked with Autistic adults and children. He has worked with sexual trauma, domestic violence, abuse, and PTSD. He has worked with addiction recovery, overcoming the effects of pornography and other addictive behaviors. He has worked with many couples and marriages and has seen many couples in crisis heal their relationships and live happily together again. He has worked with entrepreneurs, business executives and managers. He has worked with average people who just have long or short term goals they want to achieve but just can't seem to bring themselves to make desired change. Seth does not work with children at this time, however, he does work with parents to help them to know how to best help their own children.
How We Work
When you work with Seth Atwater, you will schedule your visits with his Secretary Valerie Andelin. Each session you will meet with Seth via Zoom (a secure web chat site). When you meet with Seth you will identify the changes you wish to make and Seth will aid you through the use of music, literature and other media as well as some the tools Seth Atwater has developed. Some of the time Seth will listen to you and your concerns while other times he will teach you the tools that will aid you in your desire to improve. Because Seth is very religious, if you are religious he will include spiritual aspects of learning into your work. Also, each session you meet with Seth he will send you away with assignments to complete that will help in your change.
Learn More
Events and Programs
Currently we are running two local (Monett, Pierce City Missouri area) womens' groups; A day group and an evening group and a men's addiction recovery group. 
Thursdays 1:00 pm              Women's Day Group
Thursday 6:00 pm                Women's Evening Group
Saturday 5:00 pm                        Men's Addiction Recovery Group
We are hoping to start a few women's groups online and are planning on starting an online pornography addiction recovery group.
Testimonials
Matthew Witt
Seth is one of the wisest people you'll ever meet. I'm talking about the stuff you can't learn from books because it's just innately part of your very being. When you tell Seth what part of life it is that you find difficult, he will guide you to self improvement in a way that almost makes you think you came up with the idea yourself. He lets you own the solution, and empowers you to believe in it enough to make hard changes and sacrifices in the pursuit of loftier ideals. In other words, he can help you make your life better.
He doesn't take sides when working with couples and groups. He helps identify weaknesses and flaws with enough compassion and tact that you'll almost want to apologize to him that you have them, and certainly feel a desire to improve yourself without resenting anyone in the process. If you want to become a better version of yourself, or shed the pain of something someone else has done that harmed you, Seth is a world class choice and offers supreme, first rate service.
If you need help and live close enough to go visit Seth, or otherwise have access to his services, consider yourself lucky.
Rebecca Lesue
"Choosing to work with Seth Atwater is one of the best decisions I've ever made.  I'm a very goal-oriented and self-improvement minded person, yet I had key struggles that I had been trying to change on my own for years- with Zero progress.  I knew that I needed to change, but I did not know HOW to change.  I admitted to myself that I could not change alone.  Within just weeks of meeting with Seth, I saw significant progress on my goals. My struggles diminished.  One of my favorite things about my meetings with Seth is that each week he gives me homework—action to take that moves me forward.  Making actual progress on my goals is so exciting and seeing the ripple effects for my husband and children is wonderful.  I no longer suffer from daily general anxiety.  I can make a daily schedule and actually follow it.  My marriage is more loving and supportive. My children are happier and more confident.  There is room again in my heart for joy.  
I could not have made these changes without Seth's help.  I have often heard people say that "everyone would benefit from counseling" yet have lots of reasons why they personally do not need or cannot go to see a counselor. I would encourage anyone reading this to drop those "reasons" and make an appointment. It's the best choice you could make."
Rachel Jensen
"I began meeting with Seth after I was sexually asaulted in college. Not only did he guide me through the healing process, but his tools taught me how to understand myself and others in a way that has made me more self reliant and also to assist those around me. I am confident that his tools can change the lives of people in every stage of life with whatever challenges they may be facing."